#LIVES2021 Begins: Intensive Care is All About the Team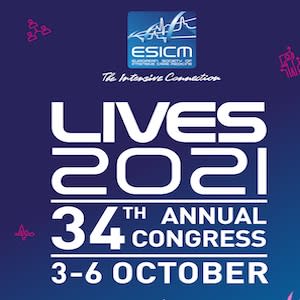 ESICM President Maurizio Cecconi, President-Elect Elie Azoulay and Congress Chair Armand Girbes officially opened the LIVES Digital 2021 Congress with a welcome address, an update on ESICM's activities and initiatives and an overview of the Congress programme.
The COVID-19 crisis has put intensive care medicine at the heart of all concerns within the medical community on a governmental and state level but also in the mind of the general public. More people understand its crucial role in healthcare. These last 18 months have deeply accelerated the action and impact of the European Society of Intensive Care Medicine.
Prof Maurizio Cecconi, ESICM President, welcomed participants to the Congress and said that the event allowed the intensive care global community to unite as one. He acknowledged the contribution of all critical care workers who have worked and fought so hard during this period and also paid tribute to colleagues and friends who have given their lives to save others and, of course, to all the victims of COVID-19 and their families and communities whose lives have been deeply affected. Prof Cecconi also thanked the entire community of nurses and allied healthcare professionals for their commitment and going the extra mile during this time. He said that without their hard work, it would be impossible to do ours. In addition, he thanked all the citizens who have been fighting to protect themselves and each other from the virus through isolation, adopting the right behaviours, adhering to public health measures and through vaccinations. At the same time, Prof Cecconi pointed out that while everyone has done a lot, it is still not enough, and it is now time to fight for global vaccination.
Prof Cecconi also highlighted the problem of misinformation during the pandemic and how the medical community has a responsibility beyond providing care and relaying concise and clear information regarding COVID-19. He said that as medical professionals, we must speak and give clear messages to the public. There was a need to promote vaccinations and promote only treatments that have proven effective and safe. He emphasised the need to speak with one single voice as a global clinical and scientific community.
ESICM is a European society, but as Prof Cecconi pointed out in his welcome address, he would
like to think of it as a global intensive care society. ESICM has memberships in 120 countries and relationships with numerous international societies related to intensive care. When speaking about the pillars of ESICM, he said that the most important pillar is our membership and the education and research activities and the journals. Despite the pandemic, the Society has continued its master classes, webinars, podcasts, talks and interviews with experts. #LIVES2021 was again a live event providing intensive care professionals from around the world to interact with each other and intensive care experts.
Prof Cecconi talked about the five key values of ESICM, which will continue to drive its actions in the future. These include diversity, respect, inclusiveness, vision and excellence. When speaking about the Society's objectives in the months ahead, he said that there was much more to do at the global level, especially in terms of fair access to vaccinations. There is also more to do for the global intensive care community and promote more collaboration between different parts of the world. He said it wasn't about teaching other people but about learning from each other and ultimately growing intensive care standards worldwide.
Prof Armand Girbes, Chairman of the Department of intensive care at the University Hospital VUmc, Amsterdam, also thanked the Congress participants. He discussed the scientific programme and highlighted that 485 speakers and more than 6 000 delegates would be part of the Congress during the next four days. He thanked the industry for their support during these difficult times. The Congress will offer video on demand and more than 152 hours with 590 presentations and many live sessions with 31 hours and 464 presentations.
Prof Elie Azoulay, President-Elect of ESICM, also welcomed all participants. He discussed his findings on patient and family research and highlighted the importance of understanding the ICU experience from a patient point of view and a family point of view. He talked about two parallel concepts: one is patient-centred care where everything is done for the patient to achieve the best outcomes and survival. However, some patients don't survive, and at which point end-of-life care becomes important. There is also family-centred care which is based on the experience of family members. While every family is different, family members have some common needs. One of those is information and communication. The European Society of Intensive Care Medicine is paying a lot of attention to that. There are awards that encourage doctors and nurses to do more to provide the best possible for family members and for patients. Everything we will do for family members would be a strength for patients, and everything we will do for patients will be good for family members
Source: ESICM #LIVES2020 Opening Ceremony
Image Credit: ESICM
«« #LIVES2021: High-Dose CPFA in Septic Shock Patients. COMPACT-2 Trial
Mortality Differences in Critically Ill Elderly During COVID-19 »»
Published on : Tue, 5 Oct 2021
#LIVES2021: High-Dose CPFA in Septic Shock Patients. COMPACT-2 Trial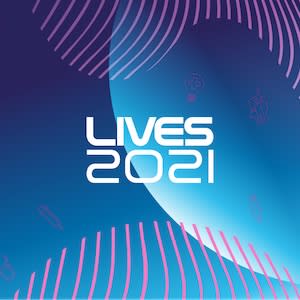 Findings from the COMPACT-2 trial were presented today at #LIVES2020. The study evaluated the efficacy and safety of high dose (> 0.2 L/kg of treated plasma per day) coupled plasma filtration-adsorption (CPFA) in treating patients with septic shock.
The study was performed in 12 Italian ICUs and enrolled patients aged 14 or more who were admitted with septic shock or had developed it during their stay. The primary outcome of the study was mortality at discharge from the last hospital at which the patient received care.
Patients were randomised between May 2015 and October 2017. First interim analysis of the study revealed a number of early deaths which promoted an unplanned analysis by the researchers. Findings from the analysis show that the last hospital mortality was non-significantly higher in the CPFA group compared to the control group. The 90-day survival was better in the control group. The analysis showed higher mortality in the CPFA group compared to the control group in patients without severe renal failure. A dose-response relationship was observed between treated plasma volume and mortality.
Overall, these findings demonstrate the risk associated with CPFA in patients with septic shock. The COMPACT-2 trial was stopped mid-way due to this reason. The harmful effect was particularly marked in the early phase of septic shock. Patients who did not require renal replacement therapy were more exposed to possible harm with clear evidence of a dose-response effect.
The researchers conclude that until the mechanisms behind these results can be more fully understood, CPFA should not be used for the treatment of patients with septic shock.
Source: #LIVES2020; Intensive Care Medicine
Image Credit: #LIVES2020
«« Survival of Mechanically Ventilated COVID-19 Patients
#LIVES2021 Begins: Intensive Care is All About the Team »»
References:
Garbero E et al. (2021) High dose coupled plasma filtration and adsorption in septic shock patients. Results of the COMPACT-2: a multicentre, adaptive, randomised clinical trial. Intensive Care Med. https://doi.org/10.1007/s00134-021-06501-3
#LIVES2021: Convalescent Plasma in Critically Ill COVID-19 Patients
COVID-19 is still a new disease, and clinicians continue to struggle with finding effective treatments. Among the many treatments that have been evaluated, glucocorticoids and IL-6 receptor antagonists have been shown to reduce mortality in hospitalised COVID-19 patients, and glucocorticoids have shown benefit in critically ill patients.
Convalescent plasma is an antiviral treatment with immunomodulatory properties. It may benefit critically ill COVID-19 patients with multiorgan dysfunction. However, convalescent plasma in COVID-19 patients has either been used outside clinical trials or in randomised clinical trials that have not focused on critically ill patients with COVID-19.
The Randomized, Embedded, Multifactorial, Adaptive Platform Trial for Community-Acquired Pneumonia (REMAP-CAP) was conducted to determine whether convalescent plasma would improve outcomes for critically ill adults with COVID-19. The primary endpoint of the study was organ support-free days up to day 21. Secondary outcomes included in-hospital survival, 28-day survival, 90-day survival, respiratory support-free days, cardiovascular support-free days, progression to invasive mechanical ventilation, extracorporeal mechanical oxygenation, or death, ICU length of stay, hospital length of stay, WHO ordinal scale score at day 14, venous thromboembolic events at 90 days and serious adverse events.
The study included adults with suspected or confirmed COVID-19. Two thousand and eleven critically ill adults were randomised to open-label interventions in the immunoglobulin domain at 129 sites in four countries. One thousand and eighty-four participants received two units of high-titer, ABO-compatible convalescent plasma within 48 hours of randomisation, while 916 patients did not receive convalescent plasma.
Findings show that among the 2011 participants, the median number of organ support-free days was 0 in the convalescent plasma group and 3 in the non-convalescent group. In-hospital mortality rate was 37.3% for the convalescent plasma group versus 38.4% for the non-convalescent plasma group. Treatment effects were consistent across the primary outcome and most secondary outcomes. Serious adverse events were reported in 3% of the participants in the convalescent plasma group and 1.3% in the non-convalescent plasma group.
Overall, these findings show that in critically ill patients with COVID-19, treatment with convalescent plasma had a low likelihood of improving the number of organ support-free days.
Source: JAMA
Image Credit: iStock
«« Timing of Antibiotic Therapy in the Intensive Care Unit
Visitor Restriction Policy and Delay in End-of-Life Decisions »»
References:
Writing Committee for the REMAP-CAP Investigators (2021) Effect of Convalescent Plasma on Organ Support–Free Days in Critically Ill Patients With COVID-19: A Randomized Clinical Trial. JAMA.